Concerts and Ticket sales
Tickets are not refundable.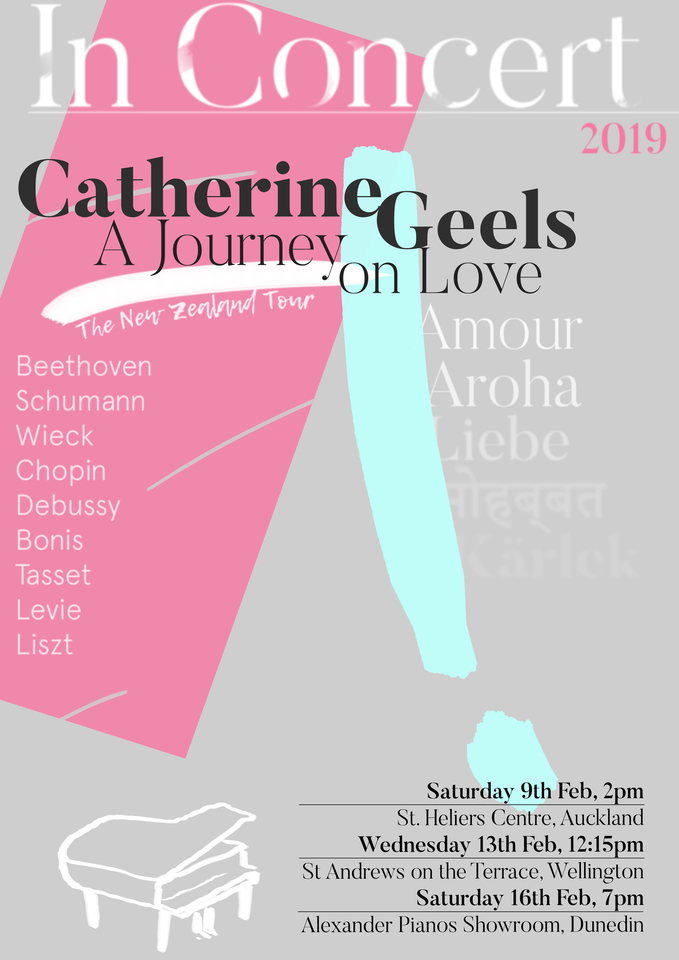 Tickets will be emailed out. Please print and bring your ticket. If you can not print your ticket please quote your email address and order number. Tickets can also be collected at Alexander pianos on the night of the concert. Please state if you would like tickets to be held for you at the door.
I am excited to announce the first major concert at the Alexander pianos showroom.
Belgium based International concert pianist Catherine Geels is performing 3 concerts while on her debut concert tour in New Zealand.
Catherine's objectives in music, particularly music performance, is to make classical music understandable to as many people as possible and to enable access to as many people as possible while abolishing the elitist stigma (socially and financially) that often surrounds a classical performance.