Piano Hire
Introducing the 7 foot 8 Rud. Ibach semi concert grand built in August 1886. This piano has been meticulously re built and also modified/ upgraded. The tone and touch of this particular Ibach piano is exceptional! Part of the secret of the tone lies in the highest quality Bechstein hammers.
Ibach named this model of their concert grand pianos after the famous composer Richard Wagner who loved the Ibach piano. This particular piano was delivered to Hermann Klinker and Co in London on the 28th August 1886 who was Ibachs Representative for England and the colonies. The piano was sold for between 2100 and 2300 Marks. This Ibach Piano was re discovered legless and on its side in Pokeno Hall the by the Riethmaier family in the mid1950s, it was bought for 10 pounds destined to be made into a sand pit for the children! upon further investigation the pianos value was seen and it was rebuilt by Christman 1956 in Aucklands North shore. Many years later the piano made its way to Dunedin with the Riethmaier family the piano moved about the town until it was made for sale in 2021 where it was purchased by Alexander pianos and restored again.

Musicians choose this piano because of the clarity, power and warm and colorful tone.
Before the piano was even made available for hire musicians discovered, recorded and performed on the Ibach even though the case and polishing was not completed. That is the last job to be done.
Please see below for some videos of the piano, be sure to use good quality headphones when listening.
Tom McGrath plays Paul Schramm, Jonny Dyas plays his own improvisation and the last video is me playing New Work State of Mind.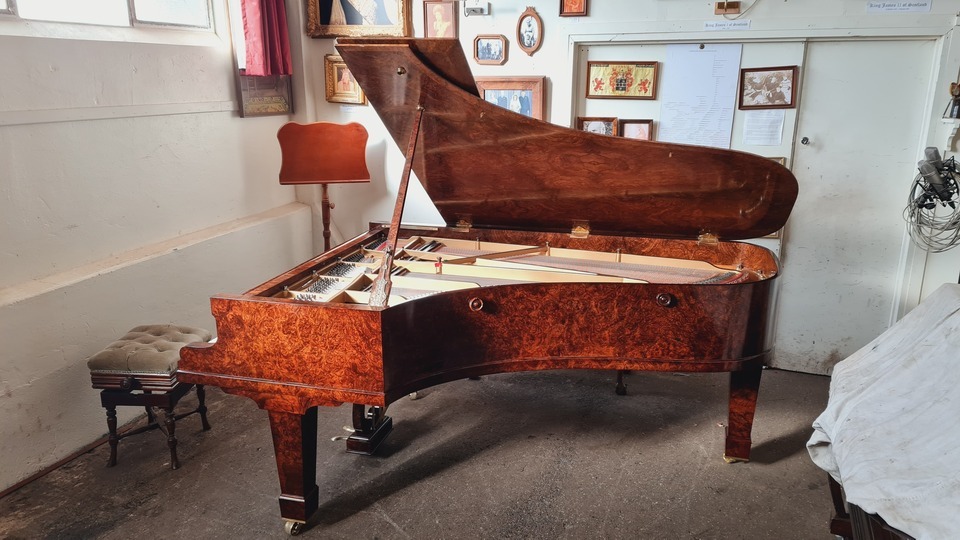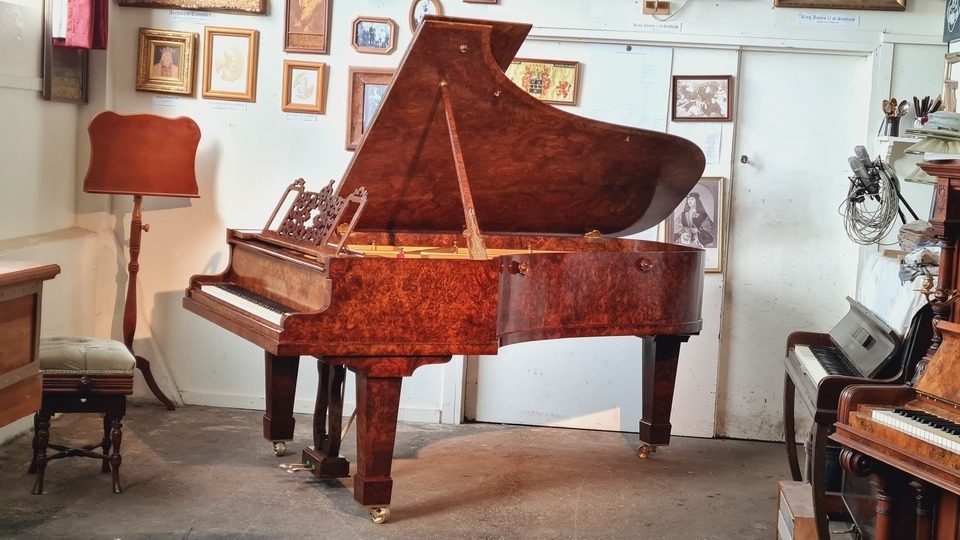 The wonderful Verdi upright has already been used for events around town. The piano was Made around 1912 in Germany. The clear strong tone makes it a good choice where the space is smaller but sound needs to be good.