Photos of construction
Here you will find photos from the construction records
I started building the Piano on the 24th of October 2005; below the first photo taken of the Alexander piano project 24 October 2009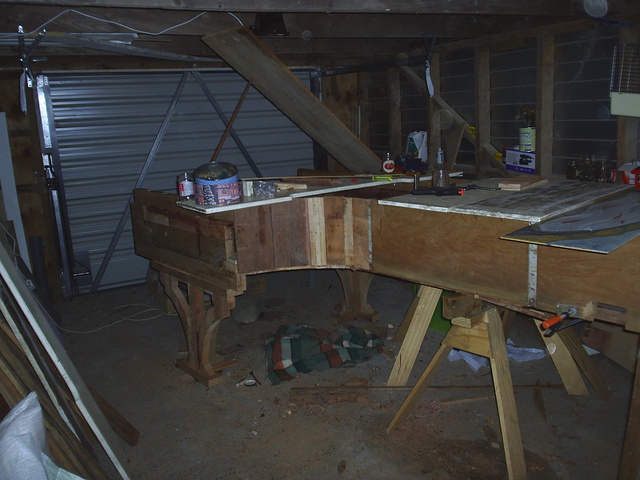 The piano is tht length because of the shed housing it!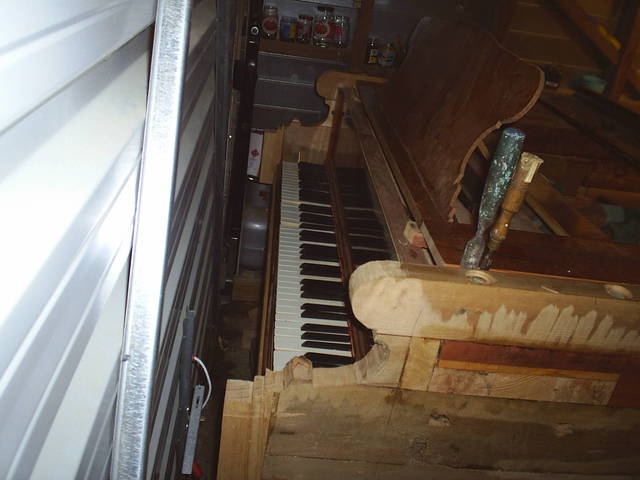 It was lovely working outside!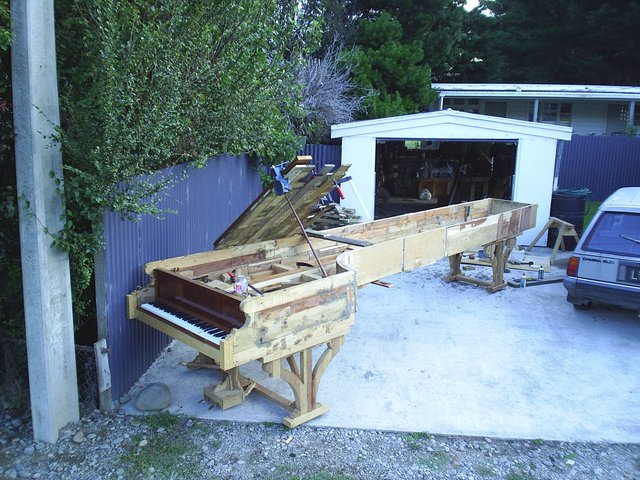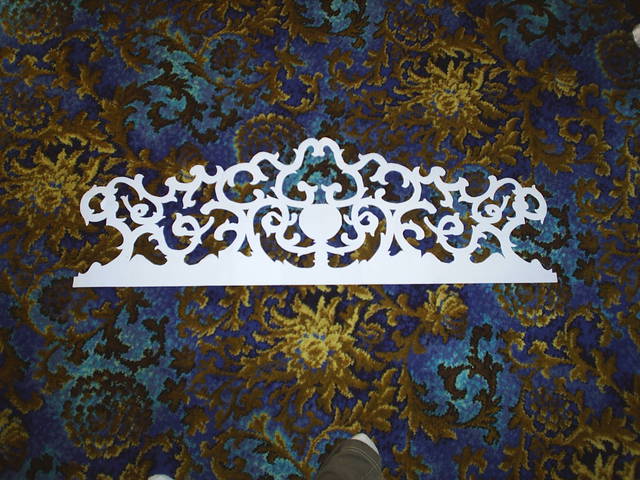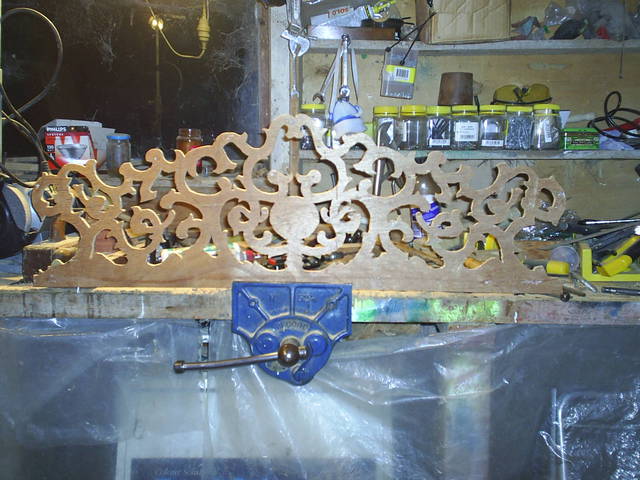 Soon the piano needed more space so my friend John arranged for his dad to make room in the big farm shed 2 minutes up the road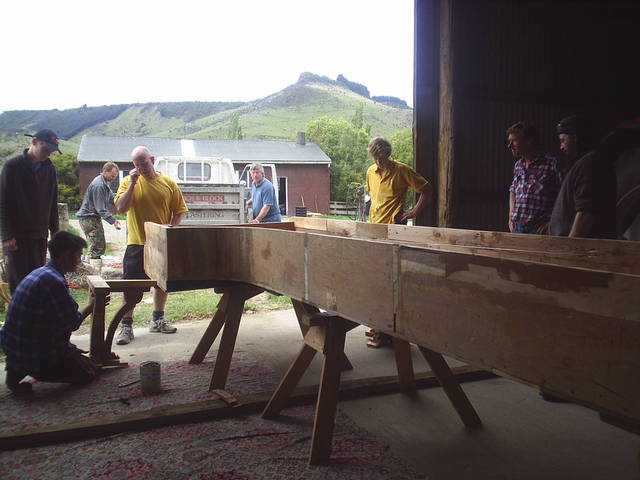 Making the soundboard was a challenge; I understood there was a "belly" and read somewhere about a 6 foot radius curve so I used wedges to prop up the ribs and only took them out after the glue had set.
The day the parts arrived was a big day, thanks to the Midland Masonic Charatible trust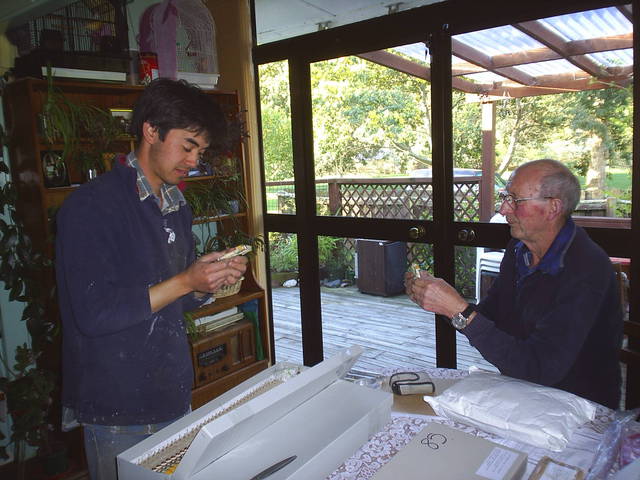 Auntie helping me with the more repeatitive jobs
Family Sanding days were the best, with Auntie and my Little Sister
Time to start thinking about the steel frame! I designed it inside the piano on a sheet of tin, then took it to Andar in Timaru where they donated many hours converting tin templates to computer C.A.D. drawings where they could gas cut the frame on a C.N.C. machine
The steel was cut and TNL donated a truck to move all of the steel to the shed
With a magnetic drill press loaned by Andar I was able to drill the holes. This took many hours and many KGS of steel filings came off.
The frame was tacked together inside the piano and welded fully outside the piano. I took a crash course in welding with an ark welder and Peter (farm Owner) did the verticle welds
the Frame going in for the final time
Stringing the piano!
My Piano teacher Margaret (left) and her friend came out to try out the newly strung piano which was almost but not quite in tune
New keytops finish off the asthetic, meanwhile there is a lot of refining to do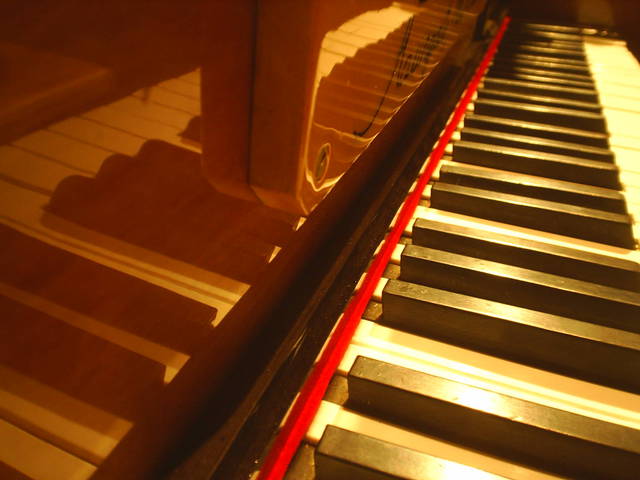 After many hours of modifying, tweaking and refining the piano I was ready for the first concert!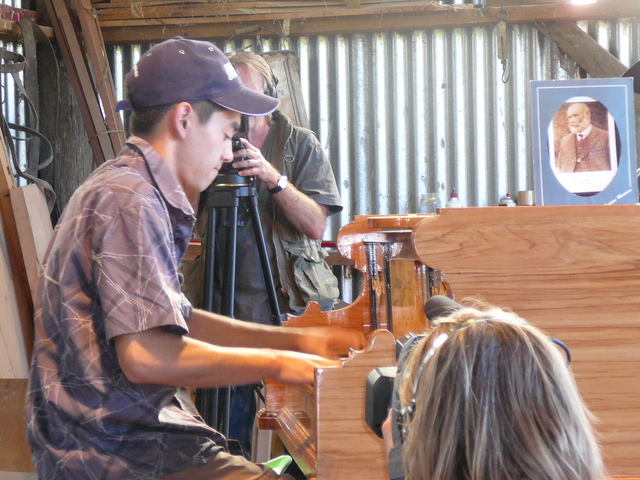 The First Concert 1 April 2009